The White Crow
19th June 2019 @ 8:00 pm

-

3rd July 2019 @ 10:00 pm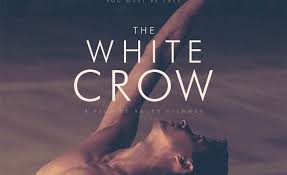 Coming on June 19

The White Crow

in Russian "white crow" (белая ворона) means someone extraordinary, who stands out, does not fit in and becomes a prey to his society.

Ralph Fiennes' biopic of the legendary Soviet ballet star Rudolf Nureyev. Oleg Ivenko plays Nureyev.

Based on real events, director and actor Ralph Fiennes tells the incredible story of the Soviet ballet dancer Rudolf Nureyev. The celebrated star stunned the world in 1961 when, during a visit to Paris, he decided to seek asylum in France.
RUNNING TIME:

127
MINUTES

DIRECTOR:

RALPH FIENNES

CAST:

ADÈLE EXARCHOPOULOS
ANDREY URGANT
OLEG IVENKO
RALPH FIENNES
SERGEI POLUNIN

GENRE:

DRAMA

RELEASE DATE

19 JUNE 2019