THE SLEEPING BEAUTY, direct transmission from the Bolshoi Ballet Moscow!
10th March 2019 @ 4:00 pm

-

6:50 pm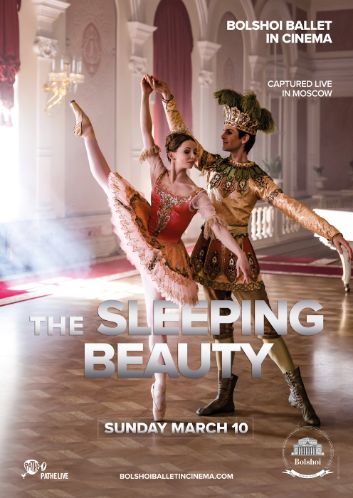 THE SLEEPING BEAUTY
A princess, who has been placed under a curse, can only be brought back to life through a kiss.
On her 16th birthday, Princess Aurora had a curse placed on her by the wicked fairy Carabosse. Since then, the princess has been in a deep sleep. Only the passionate kiss of a fairytale prince can bring her back to life.
RUNNING TIME:

170
MINUTES
CAST:

ANDREI SITNIKOV
ANNA NIKULINA
EKATERINA BARYKINA
JACOPO TISSI
VITALY BIKTIMIROV
RELEASE DATE

4PM – 10 MARCH 2019