Phantom Thread
14th February 2018 @ 8:45 pm

-

7th March 2018 @ 11:00 pm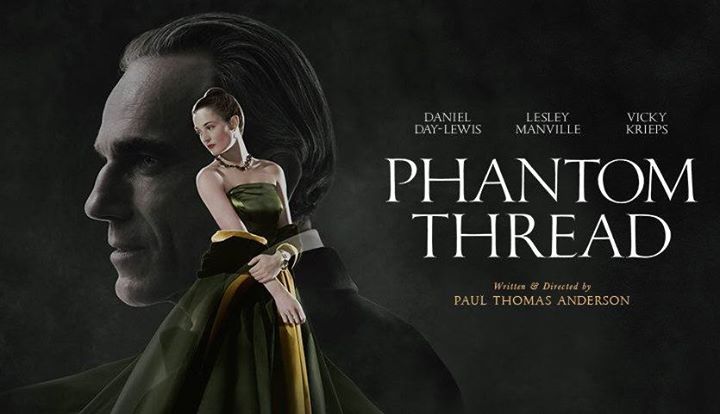 Phantom Thread, Daniel Day-Lewis' swansong
Set in the glamour of 1950's post-war London, renowned dressmaker Reynolds Woodcock (Daniel Day-Lewis) and his sister Cyril (Lesley Manville) are at the center of British fashion, dressing royalty, movie stars, heiresses, socialites, debutants and dames with the distinct style of The House of Woodcock. Women come and go through Woodcock's life, providing the confirmed bachelor with inspiration and companionship, until he comes across a young, strong-willed woman, Alma (Vicky Krieps), who soon becomes a fixture in his life as his muse and lover. Once controlled and planned, he finds his carefully tailored life disrupted by love. With his latest film, Paul Thomas Anderson paints an illuminating portrait both of an artist on a creative journey, and the women who keep his world running.
Brilliant English couturier of the postwar age: fastidious and cantankerous, humourless and preposterous – and heterosexual. Daniel Day-Lewis gives us his cinema swansong in this new film, he is Reynolds Jeremiah Woodcock, celebrated dressmaker to the debutantes of Britain. He treats us to a fine display of temper on the subject of that unforgivably meretricious word: chic. Woodcock has the careless hauteur of a nobleman, and it's the kind of character that Day-Lewis delivers in his unique outrageously charismatic artistry.
Just when he is at his lowest, Woodcock falls in love with a shy, maladroit German waitress at the country hotel where he happens to be staying. This is Alma, played by Vicky Krieps. With his connoisseur's eye, Woodcock sees in her a grace and beauty that no one else had noticed, certainly not Alma herself. Dazzled, she comes to live with him as his assistant and model in the central London fashion house over which Woodcock rules with his sister and confidante Cyril.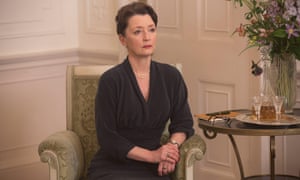 LE CITY

Place des Eaux-Vives 3
1207 Genève
022 736 89 20
www.les-scala.ch
info@les-scala.ch

RUNNING TIME:

130
MINUTES
DIRECTOR:

PAUL THOMAS ANDERSON
CAST:

AMBER BRABANT
AMY CUNNINGHAM
CAMILLA RUTHERFORD
DANIEL DAY-LEWIS
DINAH NICHOLSON
ELLI BANKS
GENEVA CORLETT
GEORGE GLASGOW
GINA MCKEE
HARRIET LEITCH
JOAN BROWN
JULIE DUCK
JULIET GLAVES
LESLEY MANVILLE
MARYANNE FROST
PHILIP FRANKS
STEVEN F THOMPSON
SUE CLARK
TONY HANSFORD
VICKY KRIEPS
GENRE:

DRAMA
RELEASE DATE

14 FEBRUARY 2018